You know why Christians use the fish symbol on the back of their cars, right?
Well let's test just how well you know the history of the fish symbol.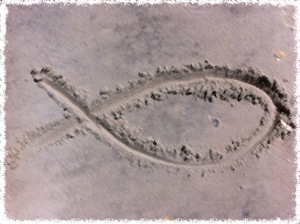 With all that is going in in northern Iraq with ISIS killing Christians and others who won't convert to Islam it might be very applicable today.
When we were kids – well at least when I was a kid – we had special ways of communicating with our friends. We might wave a certain wave or we might all wear the same hat or we might all have a special word that only our closest friends knew the meaning of. We did this out of friendship, but sometimes if we were playing "Cowboys and Indians" or "Cops and Robbers" we might have a special way to communicate so we knew who we could trust.
Click here to continue reading this story to see how Christians needed a special way to communicate.